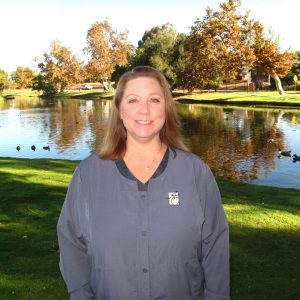 Sheila | Registered Dental Assistant
Shiela has been in the dental field for 25 years. She has enjoyed being a dental assistant. She thinks it's very rewarding to see patients who are maybe a little apprehensive in having their dental work done then when seeing the results are extremely happy.
She graduated from Santana High School in 1990. She has been with her husband since she was 16 yrs old and they just celebrated their 21st wedding anniversary. Their 13 yr old son will also be attending Santana High School next year.
In her spare time she loves being with her family and friends. They love camping in the desert and having weekend getaways.
---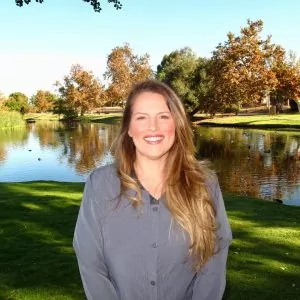 Heather | RDH
My name us Heather and I am your Lakeside native RDH. I grew up riding my horse around town and was involved in El Capitan's FFA and floral design program. My second language is American Sign Language and I have two Associates Degrees.
I greatly enjoy working at Dr. Cluff's office and visiting with my patients who I grew up with or are family friends and neighbors. My main focus is patient education and satisfaction. I greatly look forward to cleaning your teeth soon!
---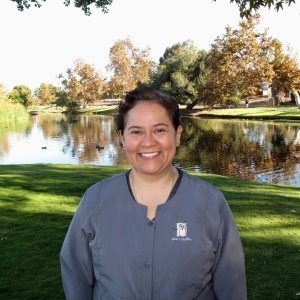 Veronica | RDA
Hello, I'm Veronica! I've worked in the dental field for over 20 years. I enjoy everything about dentistry and love my job! I graduated from the University of Guadalajara School of Dentistry. I love orthodontics which is why I chose it as my specialty.
I traveled all the way from Guadalajara, Mexico to be here in beautiful and sunny San Diego. When I'm not working, I love to spend time with my family and friends and go on weekend getaways with them.
---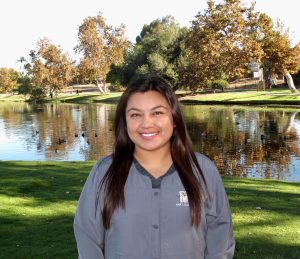 Elda | RDA
Hello, my name is Elda! I love being a dental assistant and helping our patients achieve a healthy and beautiful smile! I have been interested in the dental field since I was young. I moved back to my hometown of Pachuca, Hidalgo, Mexico, where I graduated as a dentist in 2017. I relocated back to California, where I have continued my career in dentistry as a dental assistant, and hope to earn my RDA soon.
I have two German shepherds that I love to play with in my free time. I also enjoy camping and spending time with my family and my fiance, Diego. We are excited to be getting married next summer!
---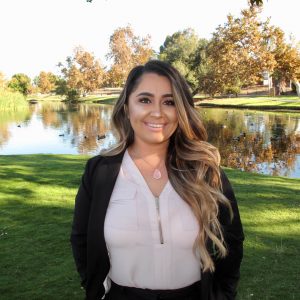 Dorian | Insurance Specialist & Treatment Coordinator
As your Insurance specialist and treatment coordinator, I am here to assist you through the treatment process and explain to you in detail how we can maximize your insurance benefits. I enjoy working with all our patients on the financial aspects of your dental needs. I love to find ways to help people smile and that includes building confidence to share their smile! I am happy to answer your questions, plan for appointments, help resolve concerns and make your visits positive. It is important to me that each of you enjoy a feeling of ease and confidence in our office. I have been with Dr. Cluff since January, 2016. I appreciate how positive the environment is here. We all work extremely well together to provide the best service for you. Our staff is very warm and inviting. I love the positive energy felt by everyone and I really appreciate the attentive care our doctors and team strive to provide, as individuals and collectively, to each patient. On my off time I love to be with my Husband and our 2 boys. We love traveling and enjoying the outdoors.